Amparo Confidence Socket is FDA Registered
The Food and Drug Administration is the American government agency responsible for safeguarding the public health in the United States. The FDA helps to assess and confirm the safety and suitability of various products coming to the American market, including medical devices.
If a company from any part of the world wants to sell a medical device in the United States, the FDA defines the type of product by placing it into one of three categories depending on how "risky" it is for someone to use them. The 3 FDA risk categories are:
Class I: Very low-risk items (bedpans, band aids or products and devices with very low risk to creating any problems for the users)
Class II: Medium-risk devices, for example contact lenses, syringes, pregnancy test kits etc…
Class III: These items are the ones presenting the highest risk to a patient's health, many of them are implanted inside the human body or help users in life and death situations. (Implants, ventilators)
The American market being very important for Amparo Prosthetics we have registered on FDA to guarantee compliance with American rules and regulations. Amparo Confidence Socket has been classified as Class I (Very low risk items).
If you wish to receive more information, please contact hello@amparo.world
---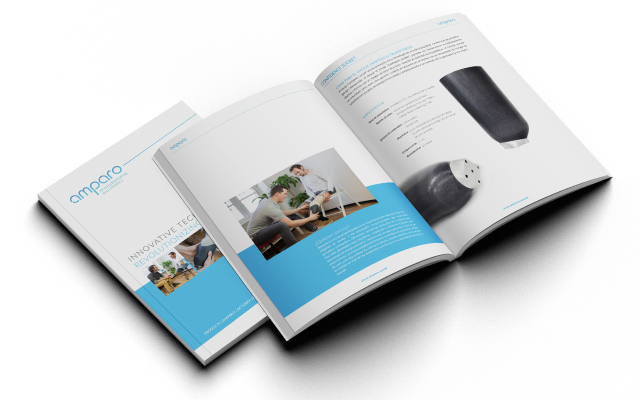 brochure online
Innovative technologyRevolutionizing prosthetics
Our project
has support of