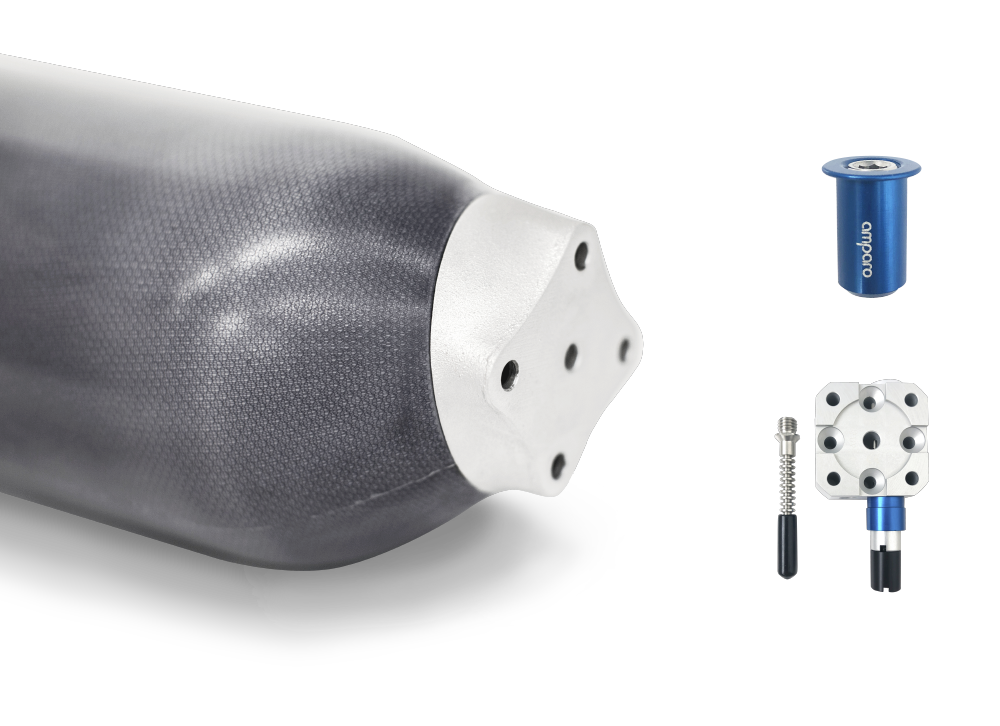 All-in-one
The Confidence Socket is a revolution in below-knee prosthetic socket technology. The direct molding technique applied, when fitting the Confidence Socket, allows for an unbelievably intuitive and efficient treatment with a very low margin of error.

The socket comes with a preassembled and offset mounting plate and the suspension module of choice (pin or valve).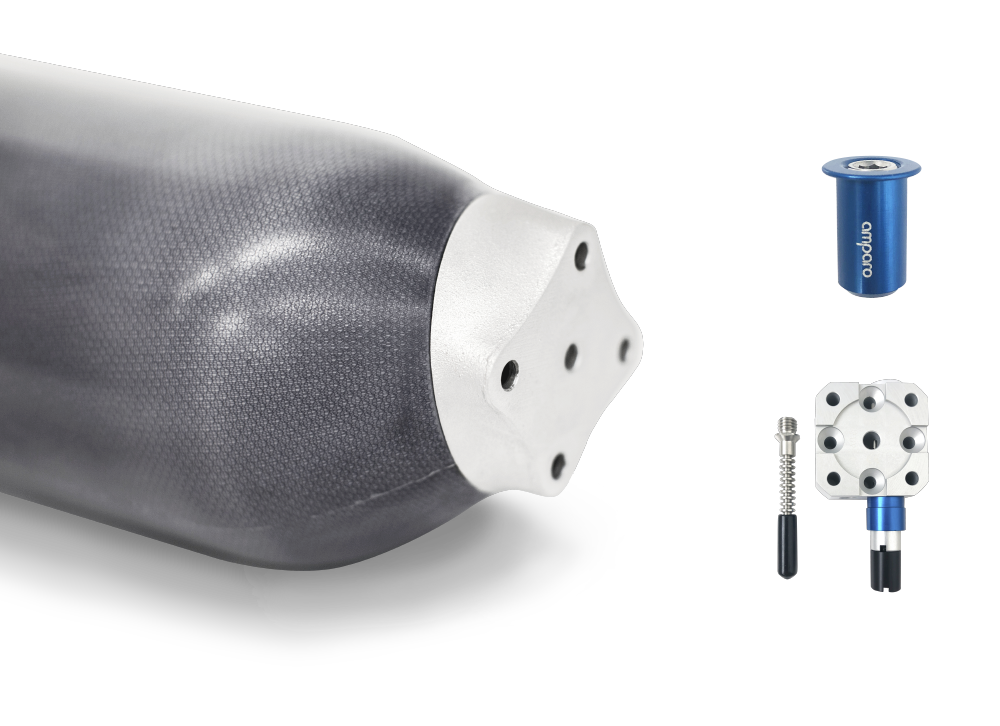 The Amparo System
Amparo Socket Technologies are designed for efficiency in all areas – but especially that of time. The Amparo System does not use plaster and the sockets can be immediately reshaped and remolded. All of this means that a finished, high quality, functioning prosthesis can be assembled with unrivalled proficiency – the process usually takes 1-2 hours max.

Use your usual technique and know-how and save time and materials.
Fully remoldable
The unique characteristics of the thermoplastic materials incorporated in the Confidence Sockets allow clinicians to utilize this innovative material to create a lower limb prosthesis in different ways.
• Interim Sockets
• Definitive Sockets

Thanks to the thermoplastic material, the socket can be remolded several times, to allow for volume changes in an amputee's residual limb.
The Mobile Clinic
Amparo Socket Technologies can be fitted anywhere. You do not require any specialist machinery, and all you need is contained in our Mobile Clinic. This means you can treat amputees at the hospital, at the patient's home, even in remote locations – all you need is an electrical outlet.

The Mobile Clinic is excellent for technicians who want to offer mobile services or must travel long distances to provide prostheses – especially for amputees who would otherwise find it challenging to travel to their clinic.
Amparo's mobile clinic helps practices
01
FEWER DAYS TO BILL
for a Definitive or Preparatory Prosthesis
02
Fit your sockets
WHEREVER
the patient is –Rehab Center, hospital, or home
03
NO MORE DELAYS
due to shipping time when using Central Fabs
04
NO PLASTER OR RESIN MESS
no plaster casting, no filling a cast, no cast modifications necessary, no resin etc…
Get started!
Find out how the Amparo System enables to restores mobility of your patients, with our simple, cost-efficient and high-quality system.
Just drop us a line and we will get back to you.
Testimonials
What are people saying about our technology?
"There is no back and forth with my technician. All the corrections and adjustments are solved immediately, and I could have a prosthesis on the same day. That was perfect!"
Sandy Kühn, left below-knee amputee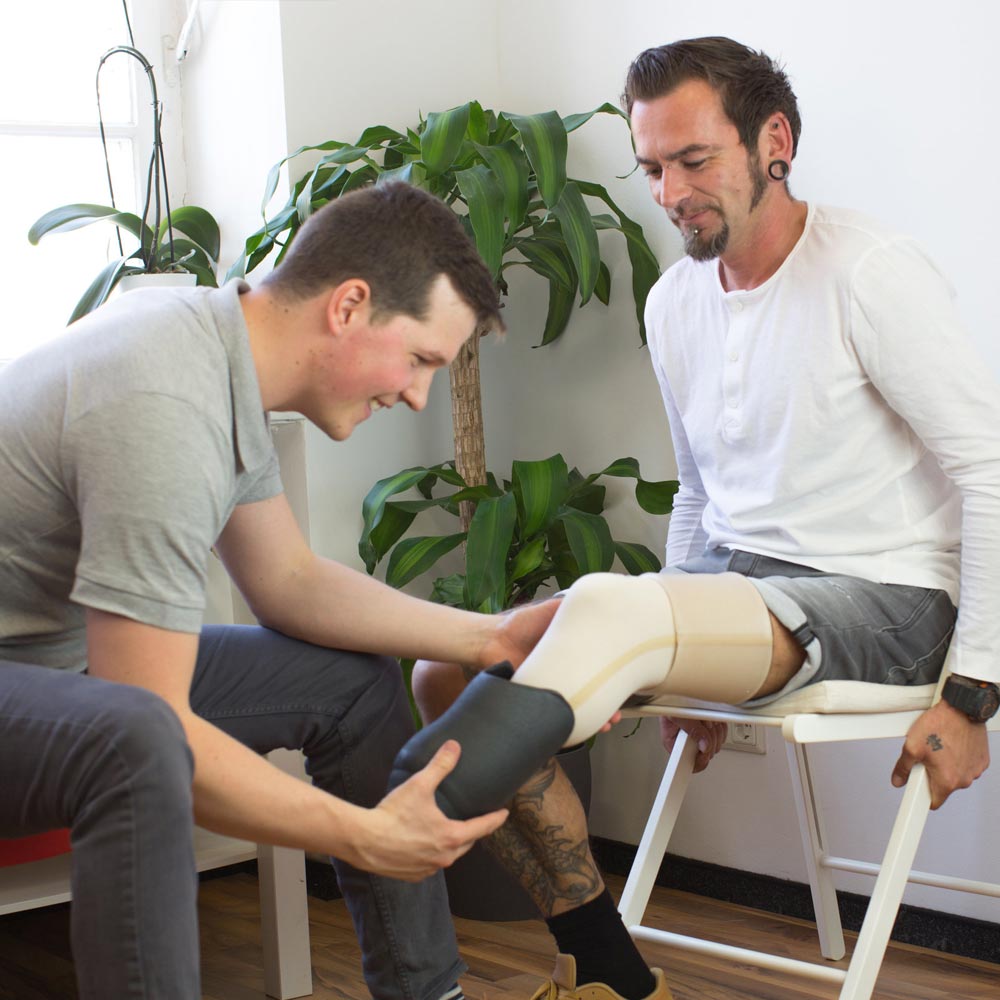 "The Amparo System allows me to treat amputees anywhere, in one sitting, meaning doctors and therapists can begin their vital rehab work immediately."
Marco Gori - CPO, Italy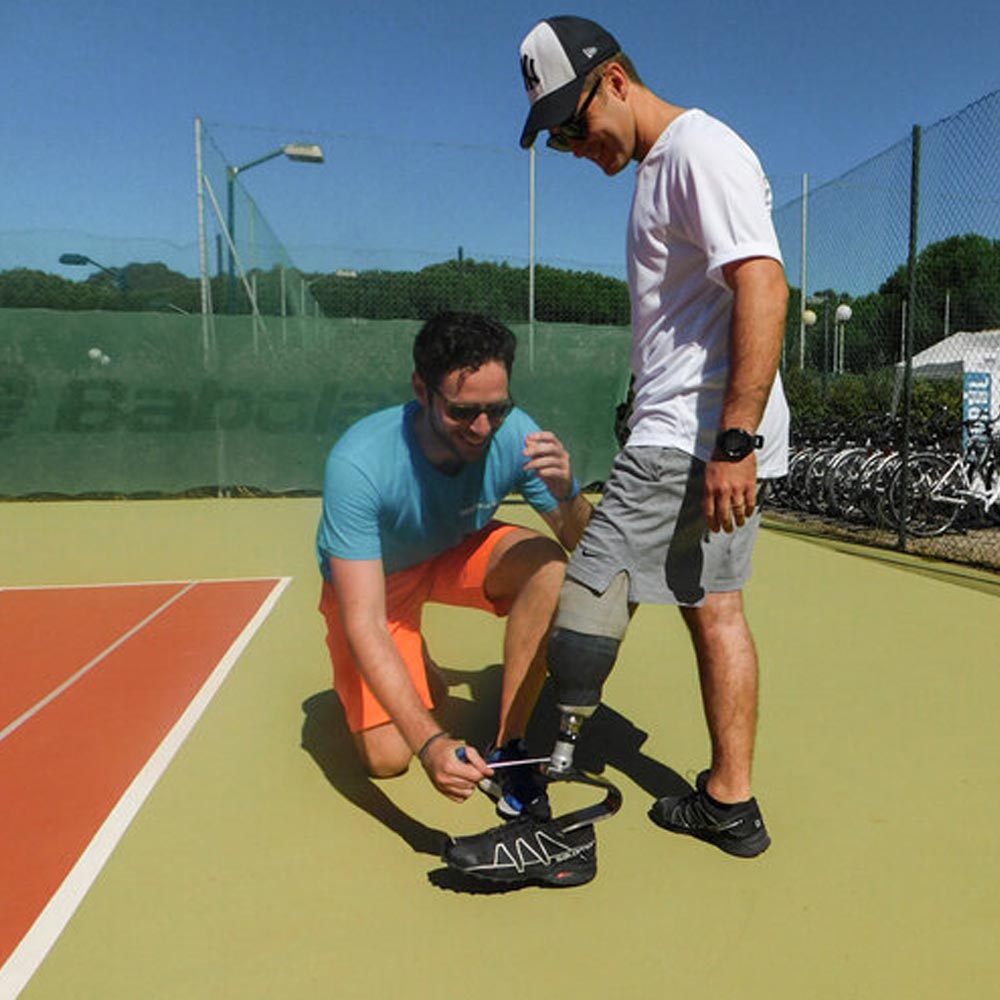 "The Confidence Socket is, in my opinion, a fantastic technology. I find it very comfortable and stable, even for my mountain biking."
Alessandro Avigliano - Amputee, CEO & Semi Professional Downhill Biker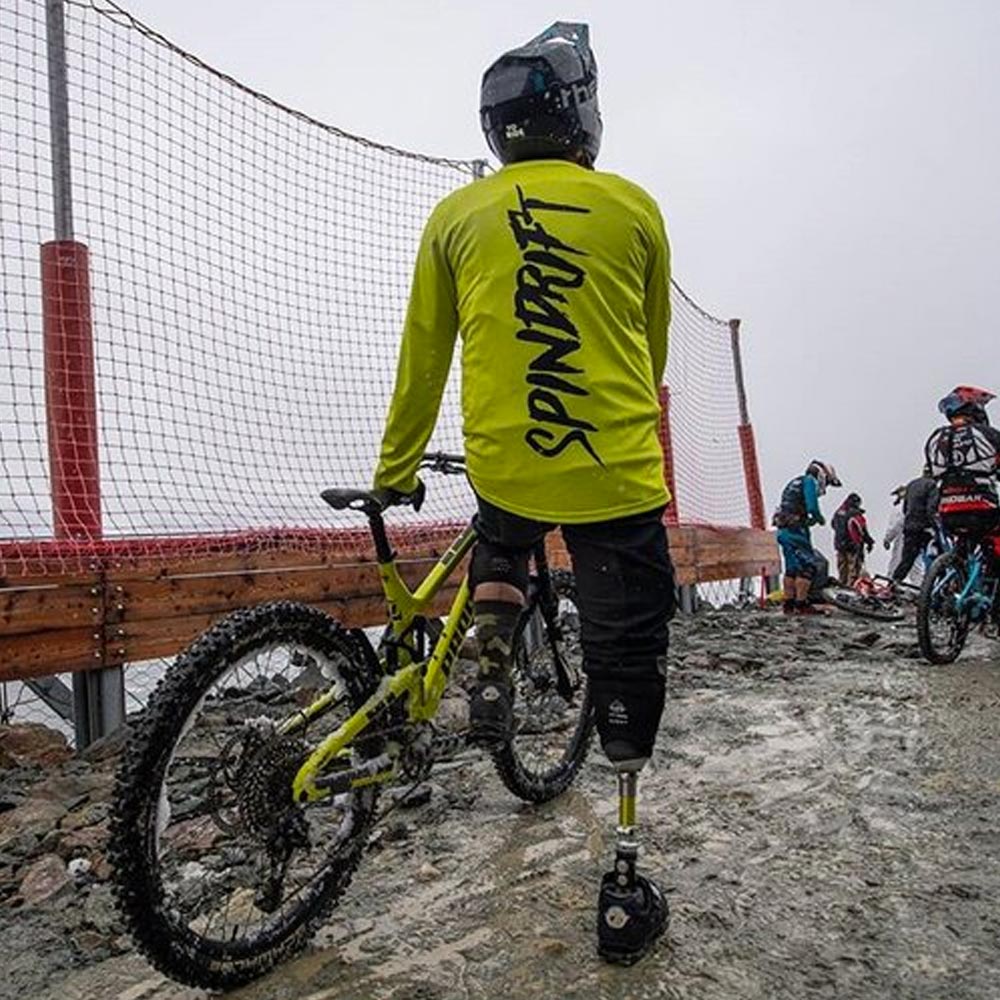 "There is nothing else like this product in the market. Astonishingly easy to use and you see the results immediately."
Tilo Hesse, Orthopedic Technician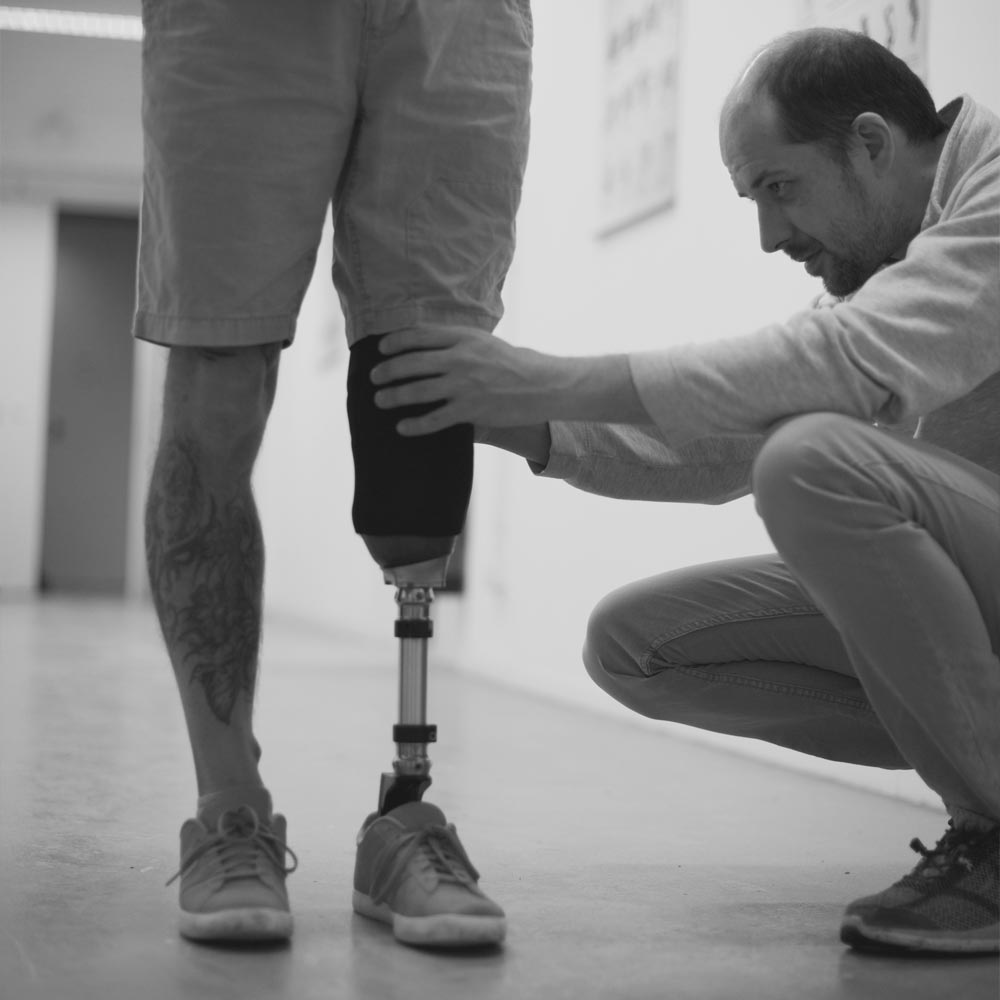 "I didn't feel any discomfort or pain during the fitting process, instead it was truly pleasant. Also, whenever my stump changes, the technician can come to my house and reshape the socket."
Melissa Boulett, left below-knee amputee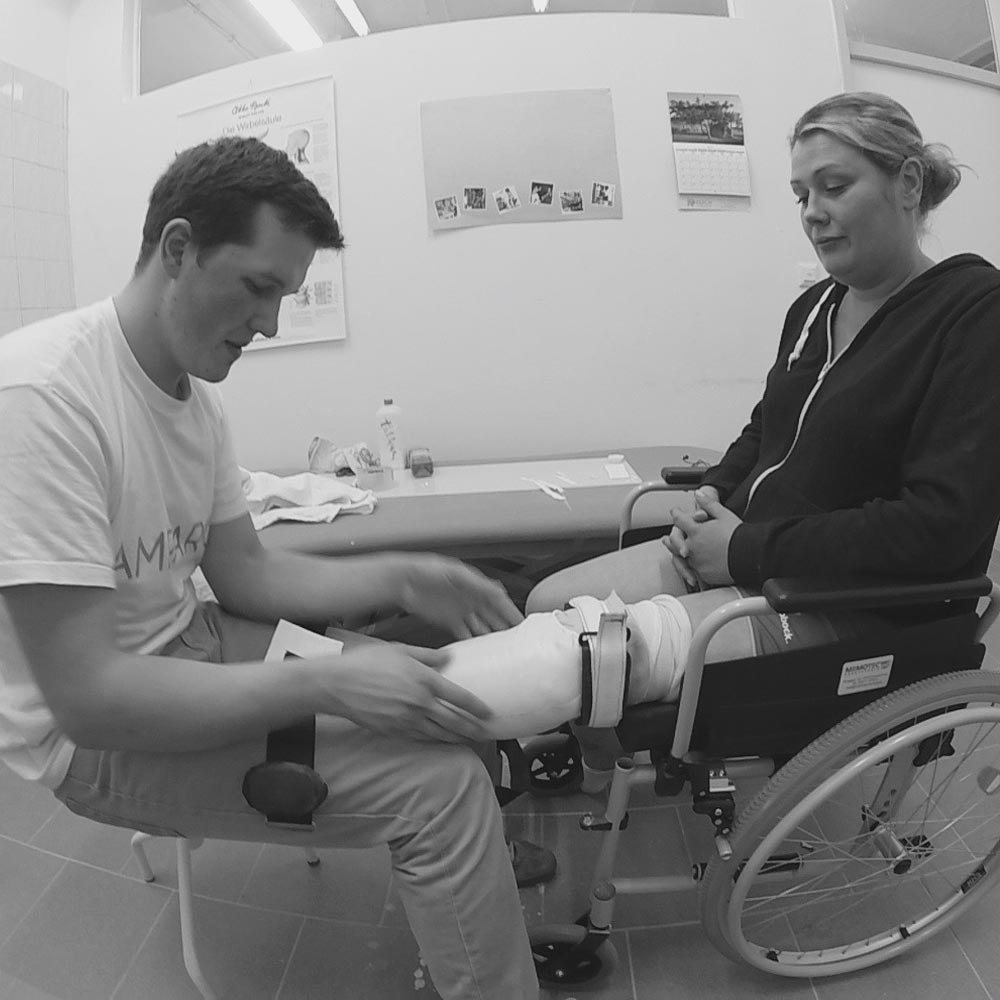 "I was amazed at how quick the process was. I had a complete prothesis in just one session! This is extremely helpful and encouraging for rehabilitation."
Sylvia Wehde, right below-knee amputee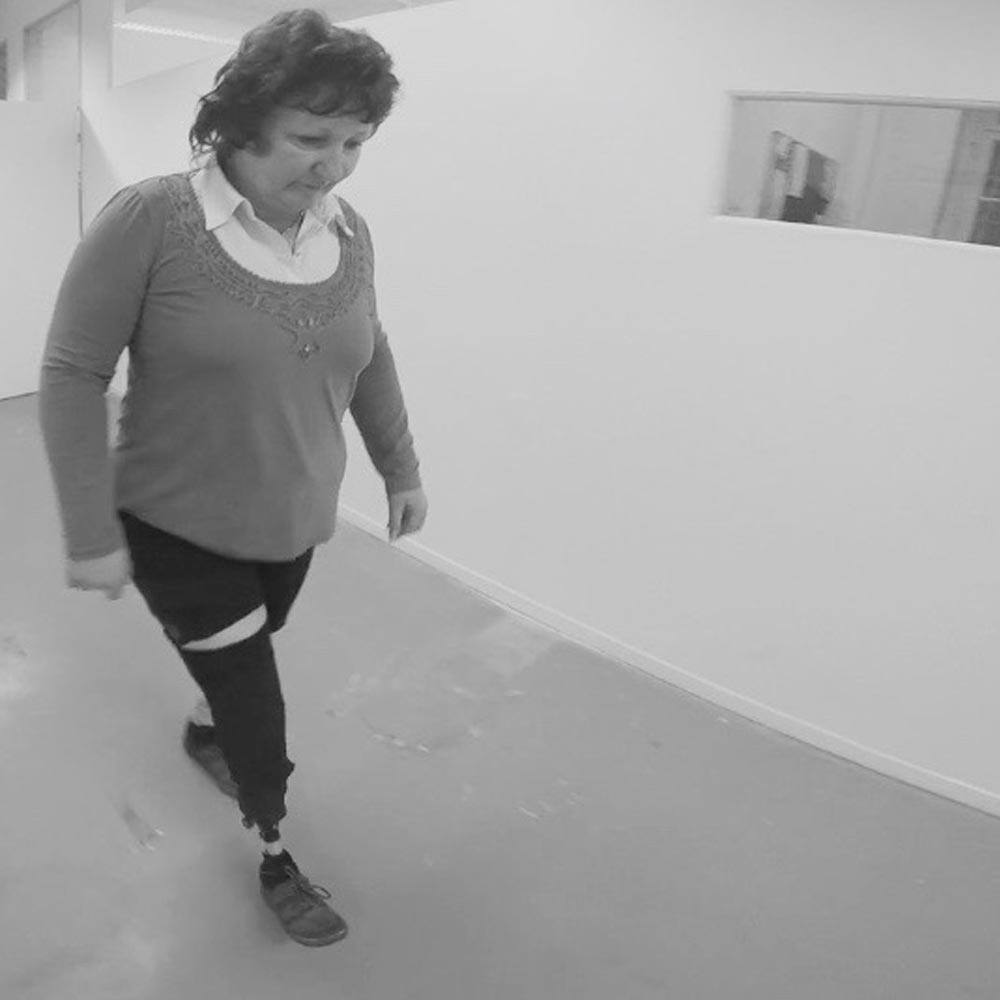 "This is a great solution; it impacts the whole prosthetics industry. With the Confidence Socket I can fit on my own up to 3 patients on the same day."
Daniel Koch, Master Orthopedic Technician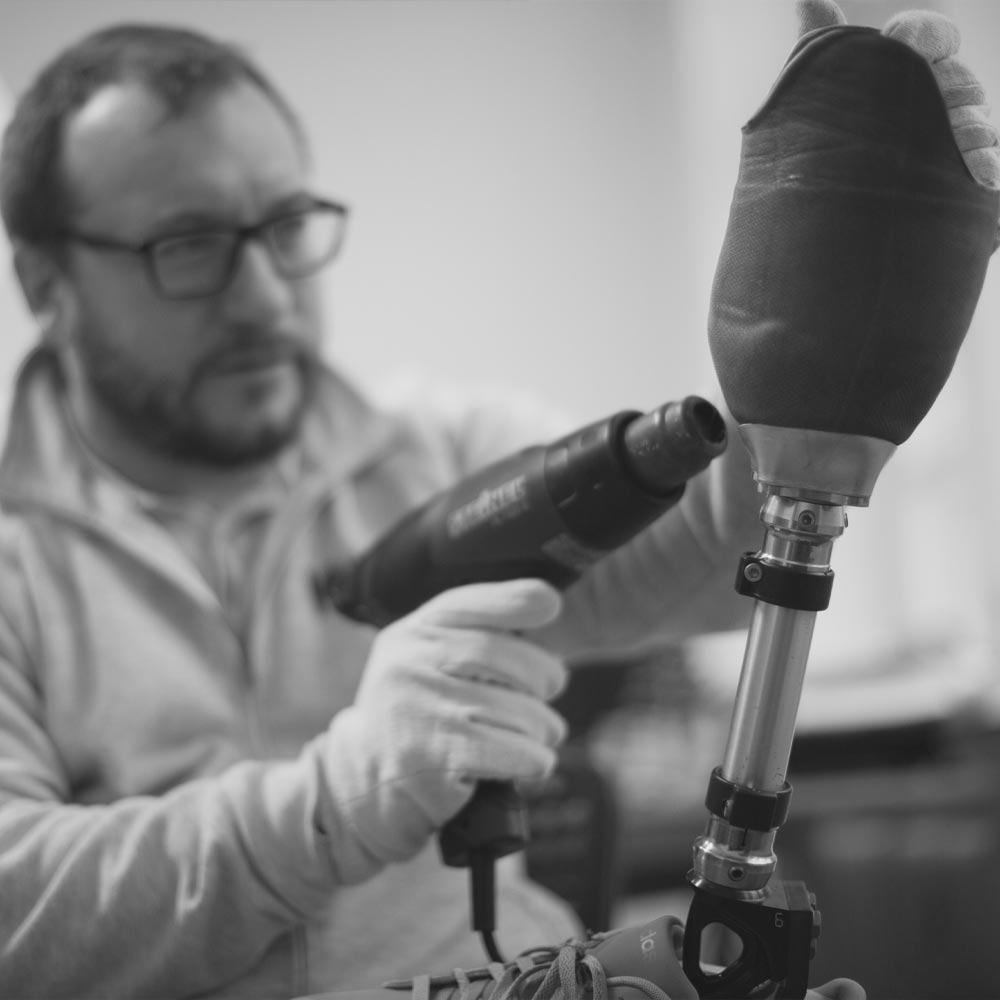 Our project
has support of