Amparo at Arab Health 2023 in Dubai
Amparo was present on the ABHI UK Pavilion at Arab Health 2023 in Dubai, UAE that took place from 30/01 to 02/02 2023. Over 200 UK companies presented their latest innovations to Middle Eastern Healthcare professionals.  UK Pavilion saw its most vibrant and successful year to date, organisers confirmed record attendance.
Amparo ́s confidence socket displayed on the UK Pavilion – the second largest pavilion at Arab Health 2023 –highlighted the  strengths of UK healthcare innovation.  Amparo ́s team collaborated with healthcare  providers, clinicians, NHS Trusts and other British healthcare technology companies.
The 2023 edition of the show (48th) saw 135,880 professionals visit from 183 countries and 3,358 exhibitors in attendance – its largest to date.
Michelle Michelucci, head of international events, ABHI said: "The ABHI & DIT Stand was awash with visitors coming to find out more about the UK companies exhibiting at this year's show, and to visit the presentations and simulations carried out over the four days."
Amparo sales Team met prospects interested in Confidence Sockets technology from over 25 countries. They also benefited from expert briefings on key global markets from Department for International Trade commercial officers.  We look forward to many collaborations in the area. Contact us for more information at hello@amparo.world
---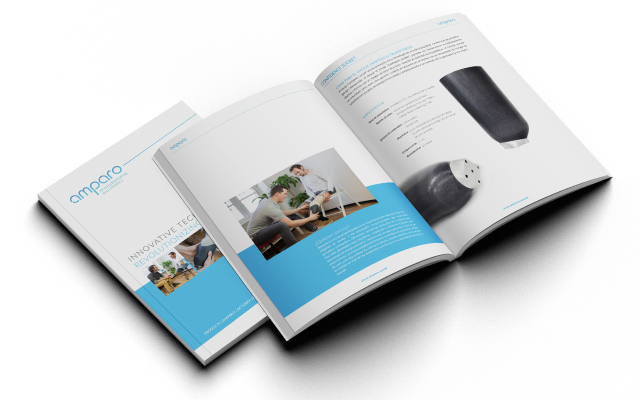 brochure online
Innovative technologyRevolutionizing prosthetics
Our project
has support of