Amparo at Expolife 2023 in Kassel Germany
German representatives from the healthcare industry came together at Messe Kassel (200,000 people city in Central Germany, long-time residence of the Brothers Grimm) from the 16th to the 18th of March to discover the latest products, technological developments, and a great variety of products in the fields of medical, rehabilitation and orthopedic technology.
Amparo´s official Distributor in the Area Protheseus joined us to showcase our latest innovations, present our technology to new prospects and organize live demos on patients on our booth. It was a pleasure to see our German customers and meet some new ones.
The 214 exhibiting companies met 9670 visitors in 4 fully booked halls. The organisers supported the lively exchange with an extended interactive trade fair program in which trade visitors benefited from 49 seminars organized in 3 days.
EXPOLIFE proved to be a successful B2B trade fair for Amparo to spend some time with the German healthcare professionals. The Exhibition organization staff said "The Healthcare industry is well prepared for the future, innovating and is a steadily growing industry focusing more and more on the end user. Thank you to the Protheseus great team, looking forward to more interactions in Germany! Contact us for more information at hello@amparo.world
---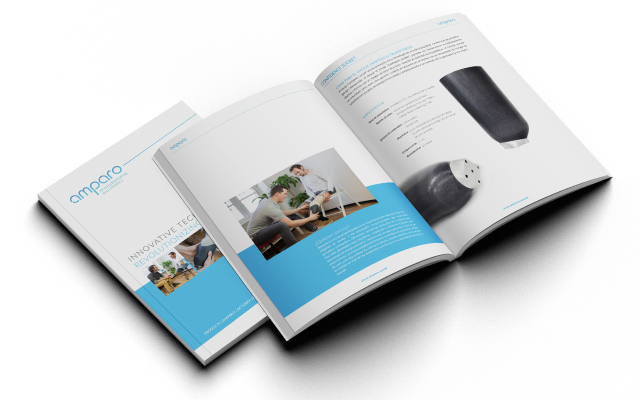 brochure online
Innovative technologyRevolutionizing prosthetics
Our project
has support of